2019.03.01 (Fri) 04: 45 Covered Put NY market Lunch time
This week Nikkei futures have stopped moving. There are many political and economic events, after all, it is about ± 200 yen across 21,500 yen. Foreign exchange has been on the 111 yen range.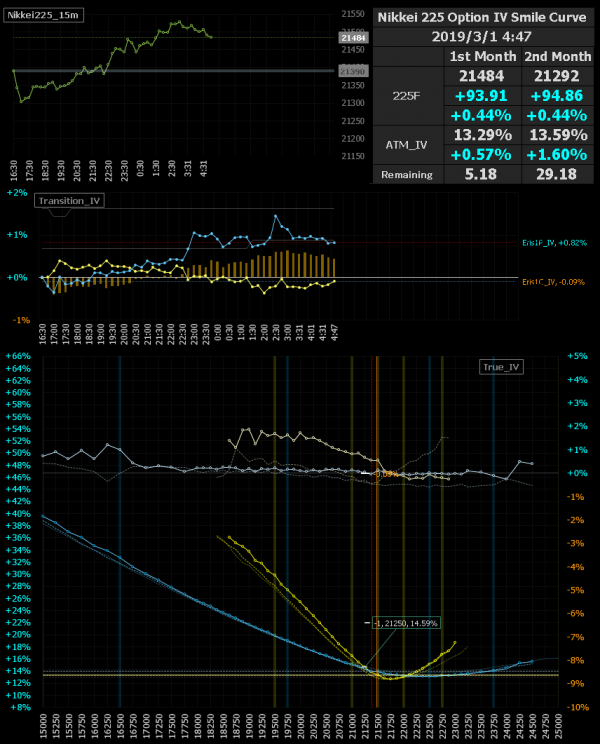 The downward trend of IV is reviving, which is reviving today. VIX keeps the 14% range.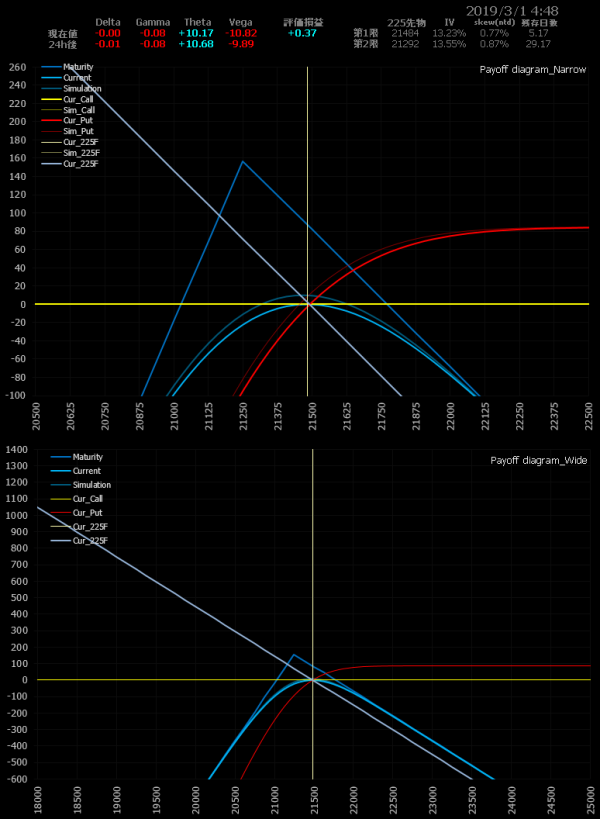 Only the idea of ​​a short (option) not good at a recent market environment came only, I was on the second leg to take a position but finally I entered "covered put". I feel the sweetness of mental that I can not handle the work to do about here by myself. I want to make Argo.
After the NS open, there were scenes that plummeted due to stampers and playing cards risk, put put on sale. After all it will return all the way back to 21,500 yen in the end but it is a position that aims at peeling off OTM put still remains.
To say, as you can see from the image of the smile curve, it is a splendid "raising P cease C peeling". This wonderfully beautiful curve is due to "slide effect".
Next week is SQ week. It is a position assuming the range from 21250 yen up to the upper limit 22000 yen, but since the Nikkei futures and the exchange have returned to the return resistance line 100 SMA since October last year, it is not amusing to reverse the falling falling. …… everyone thinks that double inverse can be sold well. I do not really understand.
It seems persistent every time but when you are taking an "instant death position" do not strive to watch over. It is for myself.
In the previous report, I wrote in parentheses that "I will pick up likes and dislikes, sell when selling options, buy when buying", but honestly, I will be honest as the (short of option) can not sleep with confidence. I think that it is not suitable for sex because it does not calm even the minimum grequakes of "Shoppo" position as I can see. I'm really weak.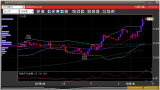 [En] Lv0061 [Story of mysterious volatility spent 24h encountering Call Ratio Spread] +55,000 JPY
At first. The surreal title of this report was made by AI. I am not. 2019.02.20 (Wed) 10: 50 Tokyo Market AM Call Rat...
I remember my Cat Ear Spread
Nevertheless, it was always usual to name the "cat ear spread" or the like up to 3.11, and to form a ratio spread with calls and puts. Naturally the ratio spread is short spread.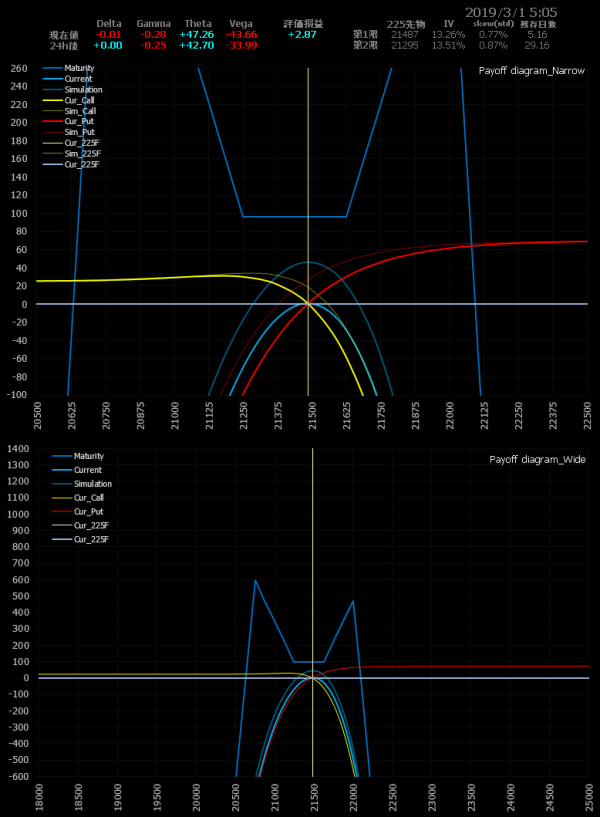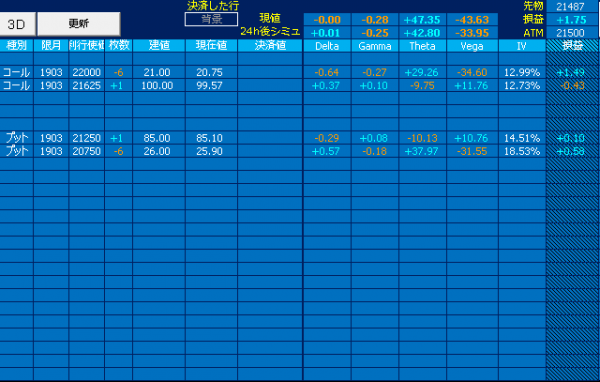 If you build "cat ears spread" now, it will be like this. Make at the same time on both the call side and the put side at a ratio of +1: -5 to -10. Almost the outsiders' short strangle "state. "Cats ears spread" because maturity profit and loss lines become silhouette of cat ears.
When the selling balls collapse over time, we will sell more and replenish the sweaters. Maturity SQ bringing in is basic, if the buy ball is decided by ITM it is a lucky bonus. The more IN you do, the more profitable you are, the seller is outdoors so it will not reach first. Without ITM credit can not lose pear. Oh, there is no such a high-tech way.
I do not know anything such as smile curves and greases, I make profits like stupid, so I did only solo every time. This is exactly what "remembering stupid" is. "Feline ear spread" Strong, I have been thinking seriously that I finally got to eat my whole life, finally reached the Holy Grail. There was not any fear, since nothing fearful that shakes its confidence happened.
Momentary margin at that time of "Himawari Securities" now sold to 8,000 yen, 200 sheets for FOTM put. "Himawari Securities" option trading tool was easy to use and the strongest securities company. No securities companies still offer option trading tools beyond "Himawari Securities".
Since both professional and amateurs, both young people and old soldiers are placing money on the same table and playing a serious game, I bet that I do not know the rules (as I knew) to bet, it is a duck, There will be no choice.

[En] Ep0006 [It is only by skillfully using optional characteristics] Weekly Traders Tribune

"We sold 20 calls and 20 puts.When the stock market collapsed on that day, not only did the putting soaring bu...
this thing. I did not know what I was doing in the option market.
Also the talk went derailed. The continuation of the story of "cat ears spread" that I became a notch that blows away at 3.11 is also on the next occasion.
2019.03.01 (Fri) 12: 15 mini selling addition Tokyo market lunch time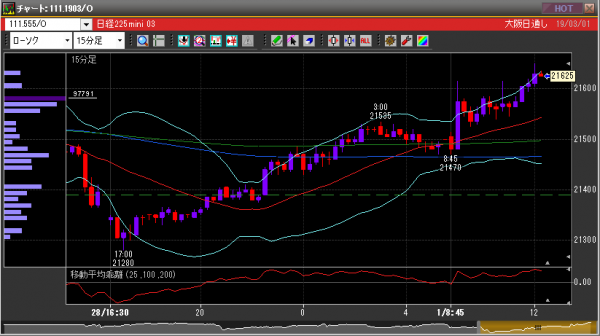 The Nikkei futures going up and down in the day change the highs since the beginning of the year. The yen depreciation will continue until the latter half of the 111 yen range.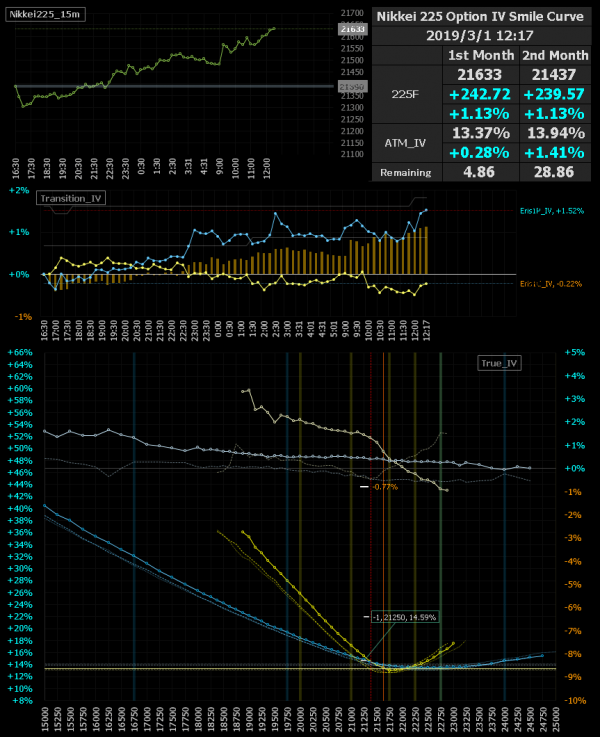 From the image of the smile curve you can observe the "slide effect" in a state easy to understand. The previous day comparison line also becomes a backslash beautifully.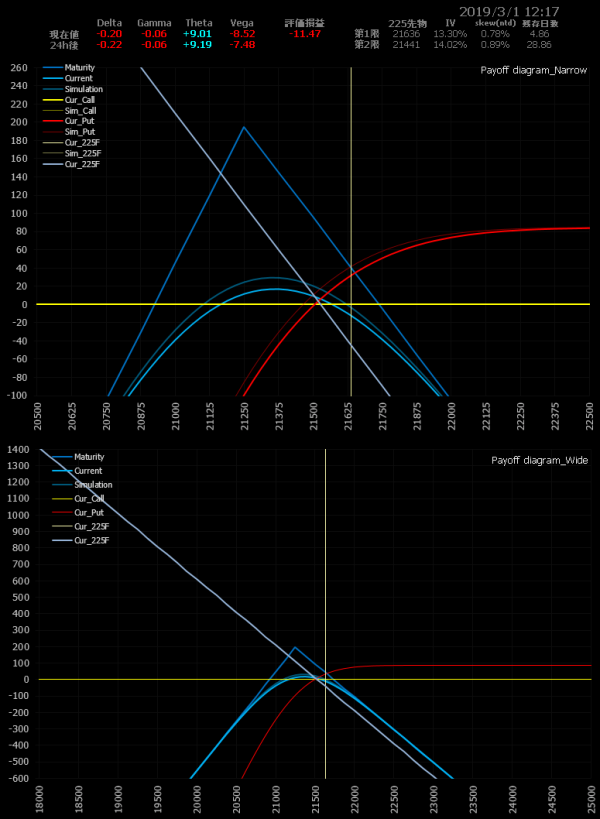 OTM put puts on, the loss of covered · put puts worse. One mini seller was added at the place where it got higher by lunch time. Tilt the short deltas further short.
2019.03.02 (Sat) 04: 55 mini sale addition NY time afternoon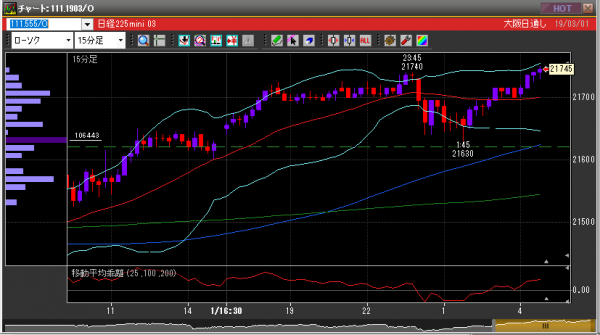 Steady Nikkei futures. Foreign exchange touches 112 yen. We will close the NS shortly.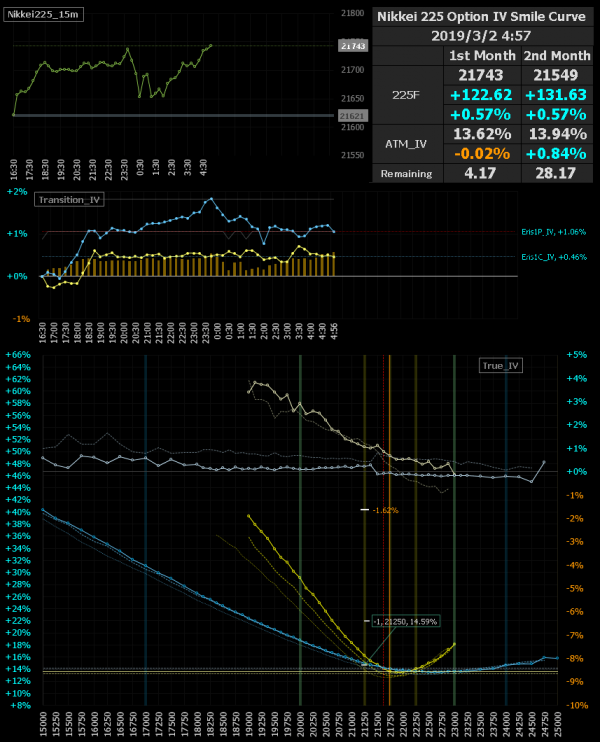 Slide progress IV. I can observe that the call is rising.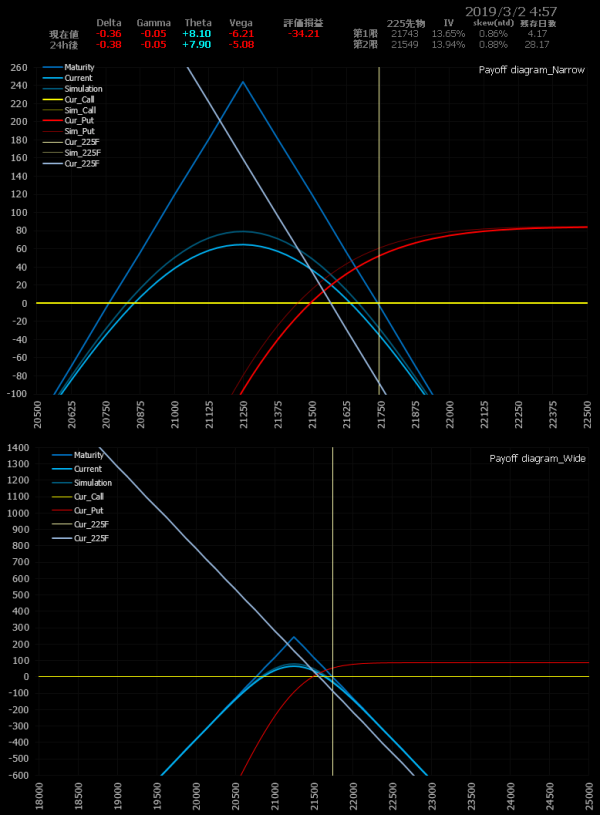 Gain / loss of covered · putt worsened further. Add 1 mini seller and cross the week as it is.
2019.03.05 (Tue) 01: 35 NY Market AM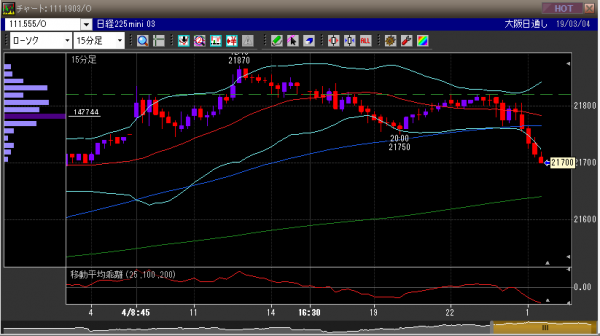 Nikkei futures also had a period of rising to 21900 yen in the Tokyo time at the end of the week. I was keeping cross-shareholding at the 21,800 yen level, but at this time it was stalled as Dow became somewhat weak. It seems that he entered a downward turn.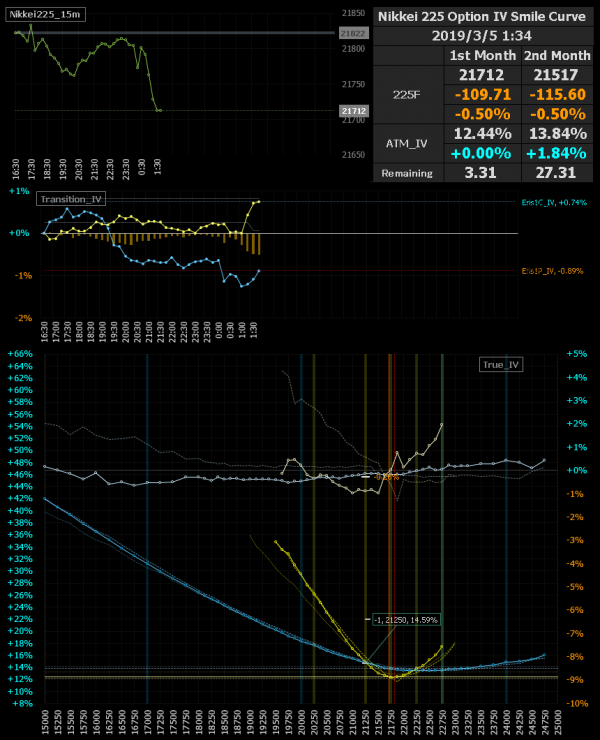 "Lowering P peeling C prime" in the fall of the Nikkei futures. In the near term of the SQ week when the maturity comes close, it often moves due to the supply and demand situation, and the smile curve has little meaning.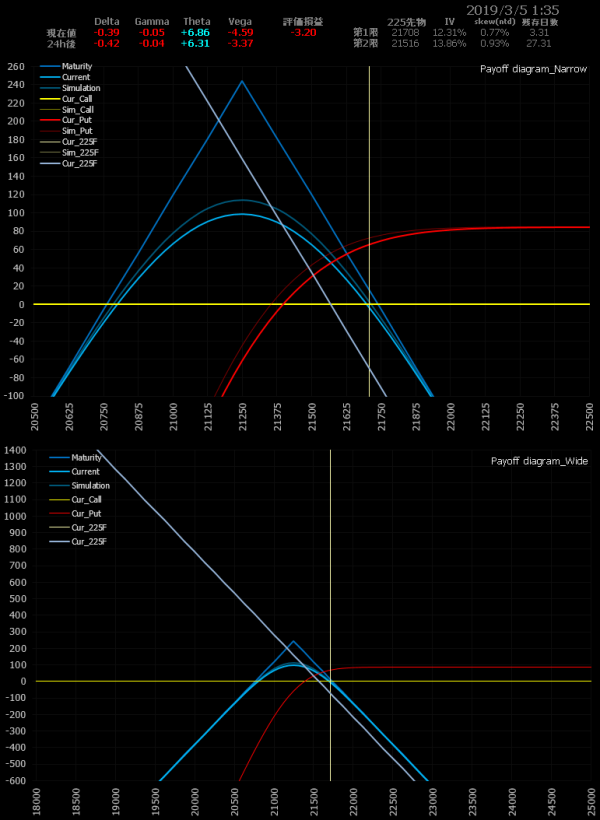 Position holds covered put. Evaluation seems to be finally finished, but it depends on future trends of the Nikkei futures.
2019.03.06 (Wed) 13: 40 Devil's Wednesday Tokyo Market Afternoon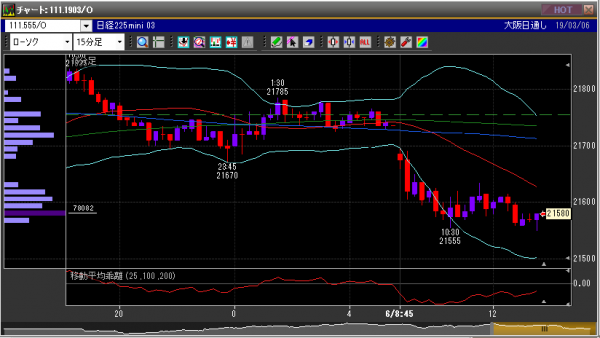 The Tokyo market of 'Madness'. A falling turn continues. Rare things come close and gaps are not buried yet, but they are engaged at a low price, which may be weak if it looks like this.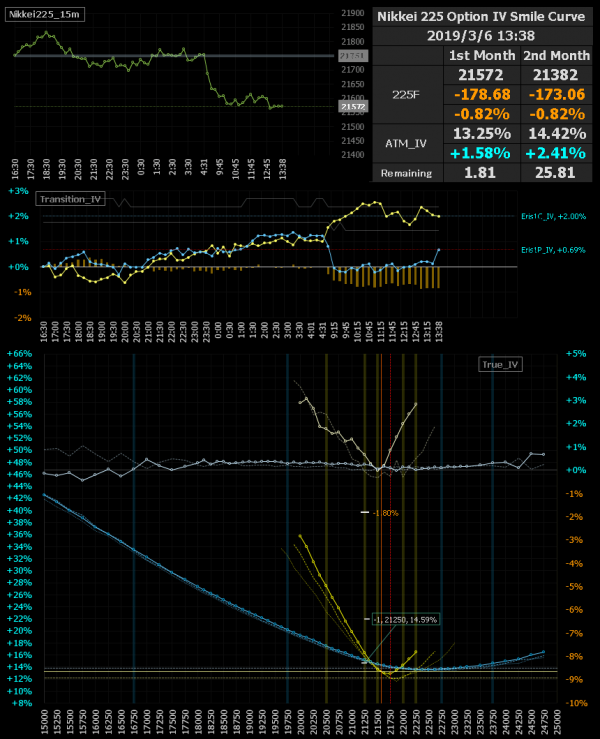 I can not rely on the near-term smile curve just before maturity, but you can observe that it is "lowered P peeling C prime" as seen from the beginning.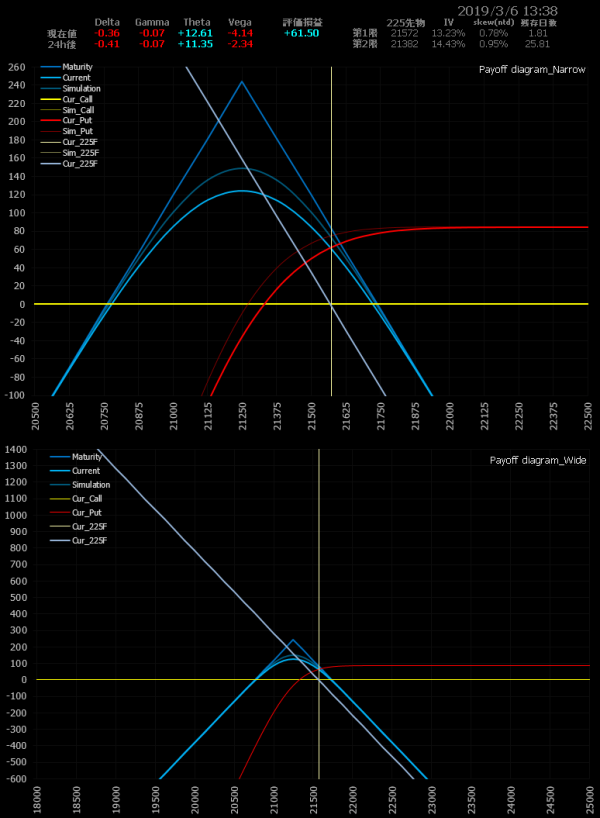 Position holds covered put. Although I only want to say, today may be the evil Wednesday "Mahdia", so there may be a situation where it will plummet by the final trading day from now on tomorrow. Put's "timer order" observed from the front deepens its conviction. Depending on the futures trend, if there is a chance, I will repay the position.
2019.03.06 (Wednesday) 14: 45 Do you plan to set up timers for order observation futures?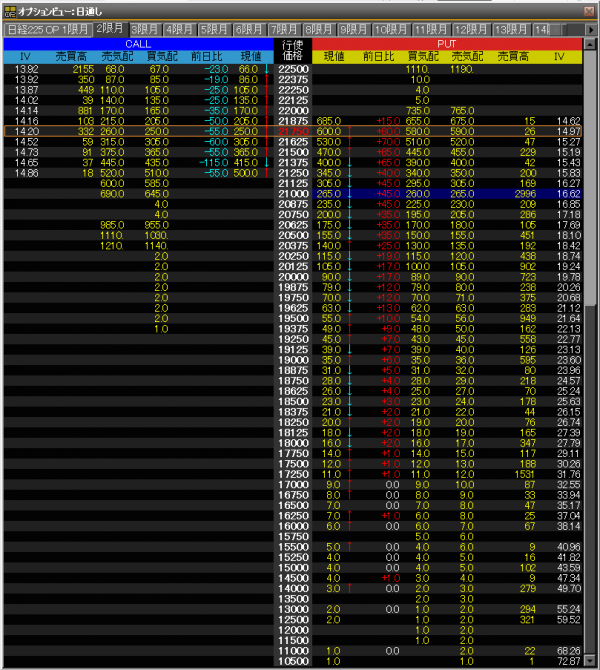 The Tokyo market will close soon. Commemorative peacock. I am sorry for the fact that the image is too long to see.
I wrote a little about it earlier, but it is outstanding at 1904P 21000 and it is rare "day orders" observation in the daytime. Algo order and slicing order and so on are various, but this time I bought it for "every two seconds every two seconds" against the selling board and bought it. Six pieces in one minute, since I bought it all day from the front to this time without breaks, I wonder if they are gathering considerable. It may be thought that it may be "preparations before flying in futures" if it is to be interpreted falsely, so remember, there will be no loss. The task of trying to manage the SQ value with the strength is a desperate task because "a hand of a tiger" does. It is better not to go against murmuring.
Also, when you see 'Timer Order' at a lighter liquidity at night, it would be better to buy and sell reels any number of times without hesitation if the balls are obviously likely to sell in the advantage of this side . Even with a thin plate with hollow defects, Argo will hit you without any doubt.
2019.03.07 (Thu) 05:00 NY Market Afternoon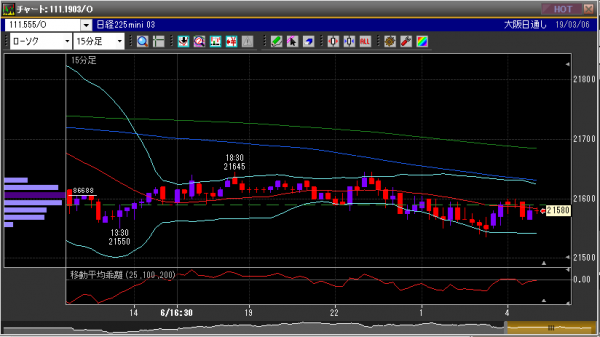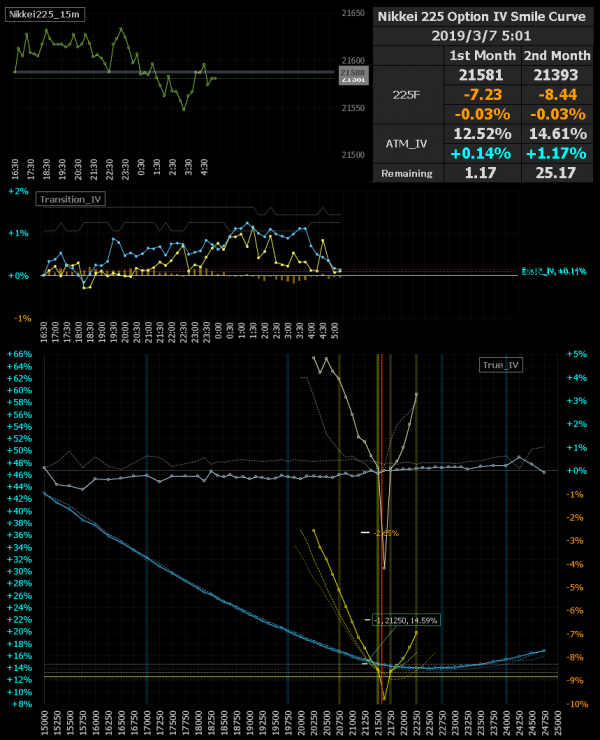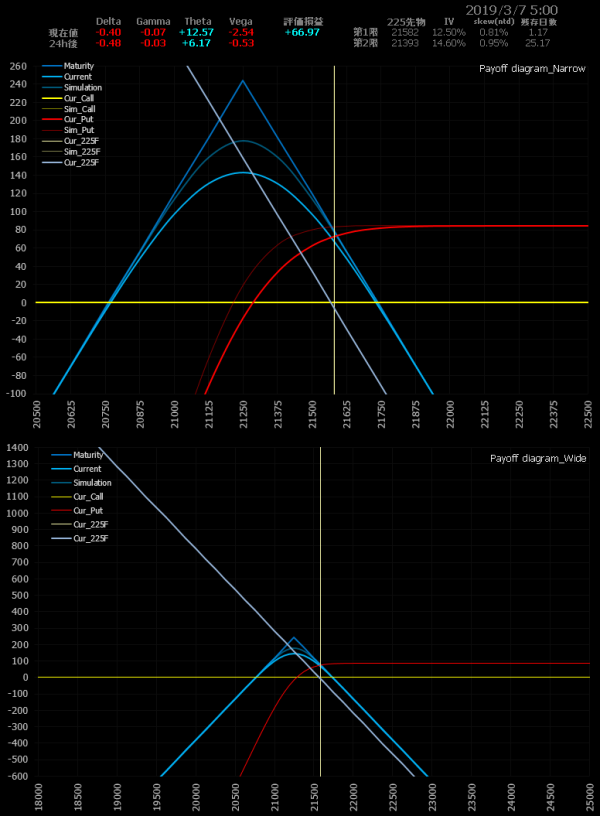 NY Market In the afternoon, NS will close soon. The futures level has remained unchanged from the afternoon during the day, and is a wonderful Yokoyoko. Hold the covered put.
2019.03.07 (Thursday) 09: 00 Tokyo Market Open process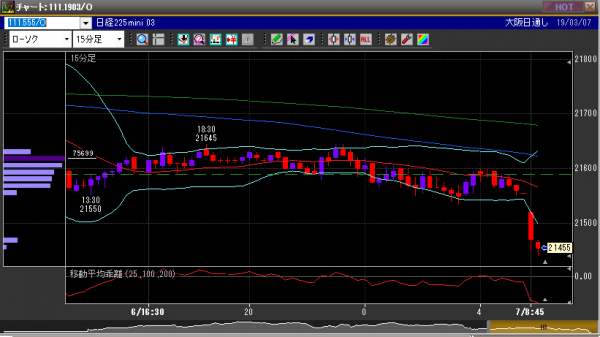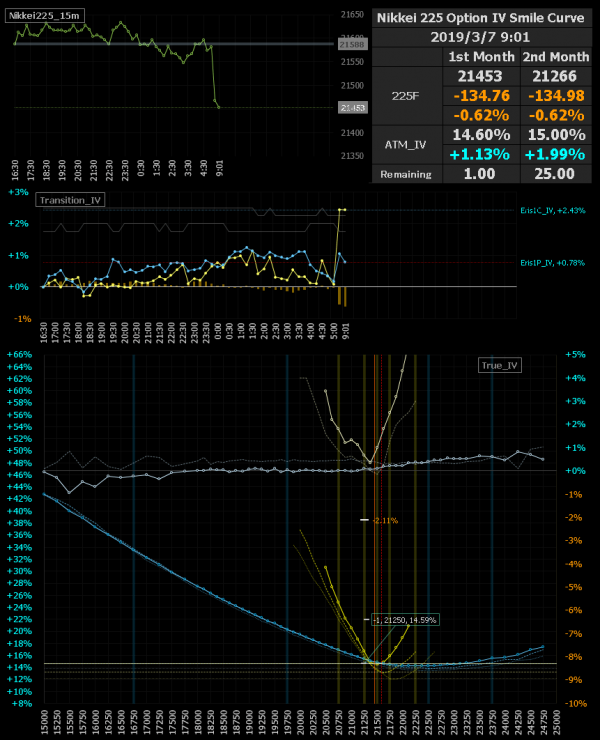 The last trade date of 1903 SQ. I just want to say, Magic Thursday "Magi". Nikkei futures to open with the lower window open.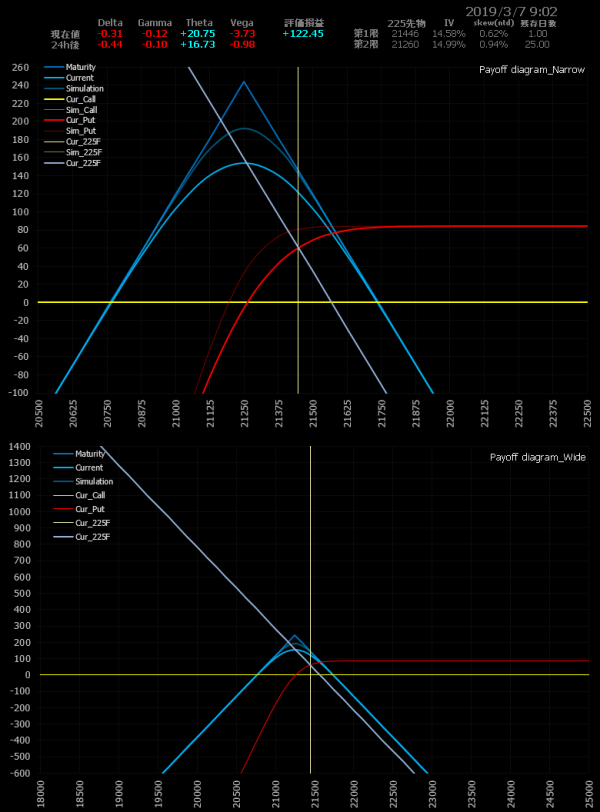 I will repay the position at the Tokyo time during the day without holding the SQ.
2019.03.07 (Thu) 13: 45 mini selling repayment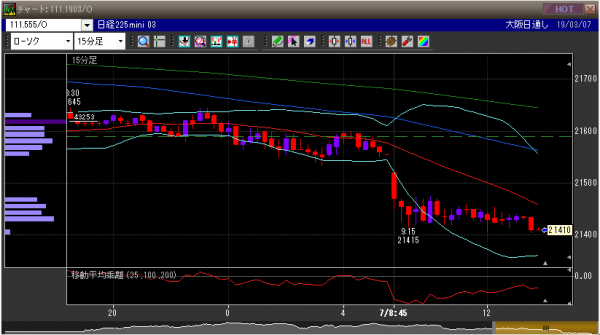 Lower price after approaching is 21410 yen, price range is small Nikkei futures continuing cross-holding at this level yet. I am doing a chart that seems to plummet soon, but there is no atmosphere to sell it from here and is the level of this down to this level?
Repaying the mini selling, the covered putt is dismantled. Put bare sale holds while taking a runaway attitude immediately. From now on there may be a situation where Nikkei futures will rebound with BOJ expectation. How much is the put option of ¥ 24 for the current one hour remaining for one hour?
1903M @-5qty 21569.00 JPY -> 21415.00 JPY (+77,000 JPY)
This profit and loss +77,000 JPY
Total profit and loss +77,000 JPY
2019.03.07 (Thu) 15: 05 All repayment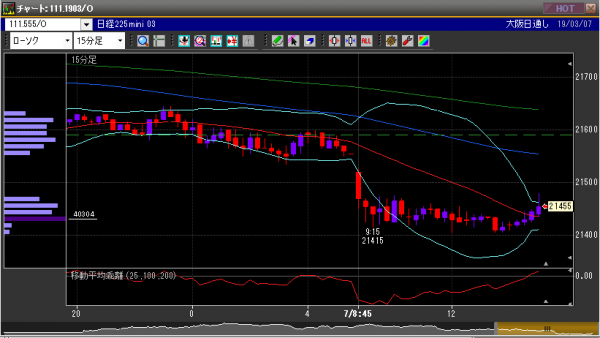 The final trade date will close soon. Put bare seller also paid back, all repayment completed. A piece of regretless pear.
1903P21250 @-1pty 85.00 JPY -> 17.00 JPY (+68.000 JPY)
This profit and loss +68,000 JPY
Total profit and loss +145,000 JPY
From NS to the near term for 1904 month, the beginning is 1905 monthly. We will have NFP tomorrow and Tokyo Dome (if you can meet you please accept business cards), BOJ next week, FOMC for the next week and 10 consecutive holidays from the end of April. Well, what kind of strategy should we go with? It is fun to think again.