Smile Catcher sc0.64.rdx / Download
Good evening to the guild people. Report manager Emon.
Now with this guild, with the great cooperation of developers and copyright holders at the time reprinted distribution of the last updated version (sc 0.64) of legendary Nikkei 225 option trading support tool "Smile catcher" I am performing.
Smile catcher was developed for individual investors who conduct Nikkei 225 option trading, and was released for the first time in October 2010.
From real-time smile curve and IV fraction drawing, from greyx calculation to position management, individual investors freely set up a sprint at will with the Nikkei 225 option trading, and accurately and precisely position according to the ever-changing market It is a high-performance tool that implements all the functions indispensable for managing. Start with Excel.
Smile Catcher, which had been distributed free of charge, has been widely used as a tool indispensable to many daily trading since it was loved by many individual investors since its first public release.
Unfortunately the distribution was discontinued in 2014. This is because individual investors are too important tools for executing option transactions and support has become unable to catch up. It is natural that there is a limit to support with free distribution tools.
The option trader who used the smile catcher from that time is exactly "business tool" which is indispensable even now, and I think that it is impossible to think that you can do options trading without smile catcher. Of course I am one of them.
In recent years, with the rise of Python, a general-purpose programming language, the position of individual investor's financial engineering analysis platform is shifting from Excel. However, for many individual investors who are far from programming, Excel which can be easily used by hand PCs is still active.
Since the Nikkei 225 futures option market is a game of minus sum rather than zero sum, it is not possible for all traders to win. However, since you have read the report, only the high option traders who are willing to participate in the guild are praying from the heart that you can get your own hope in this market.
"Emon Report Nikkei 225 Option Trading Edition" Report Manager: Emon
In the phase in which 21,000 yen of global simultaneous stock weak (2018 autumn) in October 2018 breaks again
Smile Catcher sc 0.64.rdx / notes
· This software is Nikkei 225 option trading support tool distributed to guild meeting place (skype) participants.
– Please understand that we do not distribute to guild meeting place (skype) participants except for participants at all because of copyright.
· Distribution of this software is limited for a limited time. We will terminate distribution without notice.
· Password is required to download this software.
· Passwords necessary for downloading are posted in the guild meeting place (skype). Please do speak if you do not understand.
· Since passwords are frequently changed, please check each time in the guild meeting place (skype).
· After downloading, please read readme.txt firmly and please use after consent.
· Sc 0.64.rdx has the same specification as the final updated version sc 0.64. It shows that rdx is genealogy of reprinted redistribution version by this guild and will be described in all upgraded upgrades in this guild.
· We do not support individual support in principle. On this page, we will continue to add usage instructions and Q & A sequentially.
Smile Catcher sc 0.64.rdx / Instructions
[En] Smile Catcher sc 0.64.rdx / installation and launch
Smile Catcher zip file expansion 1. Right-click on the downloaded smile catcher "sc 0.64. Rdx" (x varies depending on...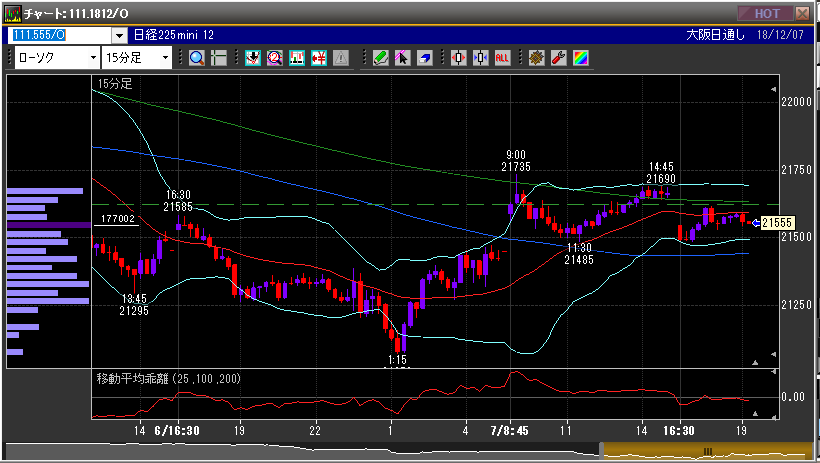 [En] Smile Catcher sc 0.64.rdx / Position input method
Since this is a short report this time, let's write the input method to the smile catcher's position sheet as a simula...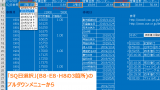 [En] Smile Catcher sc 0.64.rdx / contract month roll procedure
I will explain the procedure of Smile Catcher's contract month roll setting. If you do monthly roll monthly yourself...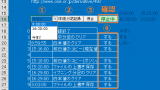 [En] Smile Catcher sc 0.64.rdx / IV recording and alarm setting
Smile catcher is indispensable not only for displaying "smile curve" but also for executing option transactions prec...
– We will add UP and usage instructions and Q & A sequentially.
Smile Catcher sc 0.64.rdx / update history
・2019.02.07 sc0.64.rd1903sq1 / Roll setting for near term 1903 monthly
・2019.01.10 sc0.64.rd1902sq1 / Roll setting for near term 1902 monthly
・2018.12.12 sc0.64.rd1901sq1 / Roll setting for near term 1901 monthly
・2018.11.07 sc0.64.rd1812sq1 / Roll setting for near term 1812 monthly
・2018.10.30 sc0.64.rd1810 / Reprint redistribution download start