2019.01.25 (FRI) 11: 40 Put Calendar Spread entries Tokyo Market Lunch Time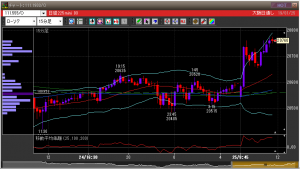 Although Dow returns with a minus, the Tokyo market begins a mystery and starts a rocket. There is no particular material other than the rice settlement that is mixed with strength. As ever, the volume is low, and the market is a cold reaction. That's right, I heard that this kind of market price is quite poor.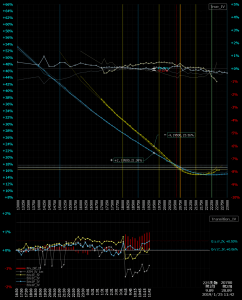 OTM putt is served by the rise in futures. However, the FOTM putt rolls off.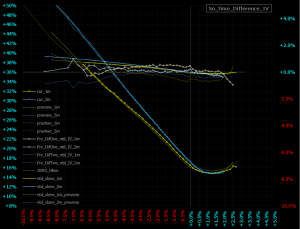 Smile curve excluding temporal influence. It can be confirmed that the close proximity of the put OTM is palpating in the beginning.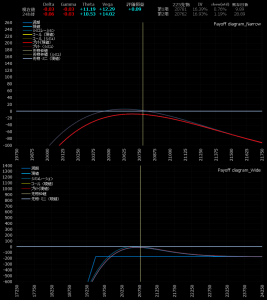 I think that I do not want to make a mind, but there is no point in this price. I can not eat them with likes and dislikes. As in the last time, futures entered a put-calendar spread as saying that the futures have been raiding with Suluru. As I mentioned long in the previous report, "Practice Guild" such as attention point and trap of Put · Calendar · Spread, I think that those who are interested should refer to it together.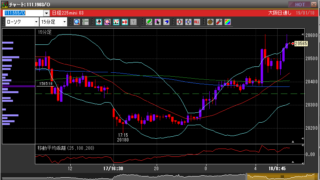 Lv0054【VIX再び21ポイント乗せは兆候?プット・カレンダー・スプレッド】+243,000円
2019.01.18(金)09:45 プット・カレンダー・スプレッド エントリー昨晩の堅調な米株を受けて日経先物も寄り付きから堅調にスタート。毎日のように叩かれている20500円の鉄板抵抗が突破できるのか注目。
2019.01.26 (Sat) 05: 20 NS Close Mini short New Entry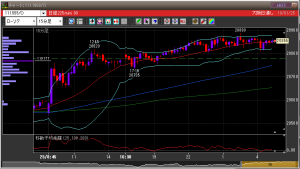 Close NS shortly. U.S. stocks remain strong as you can see today.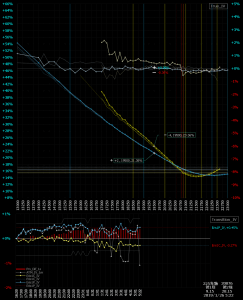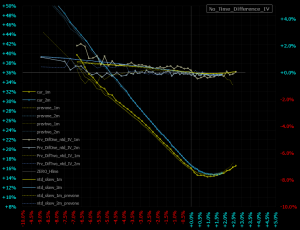 Put of a fine fill. Saya between contract months contracts, deployment is disadvantageous for put · calendar · spread.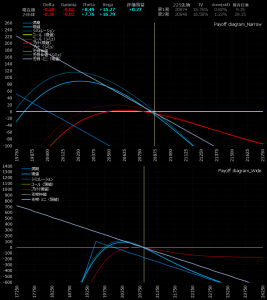 At this time, positive news came out with the closure of US government agencies, "approval of the three-week tie-in budget in the form of cards breaks". A dollar buying mechanism was entered by a business thin dilution, but rice strains are lying in reaction thin. Mini selling ball Newly built. It is exactly the same price as last Friday, last week's report, so we will do the same this week. Position is over the weekend.
2019.01.28 (Monday) 14: 45 Tokyo Market Close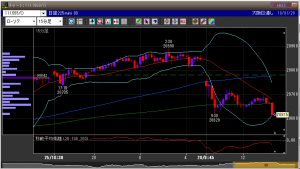 On the opening day of the week the Tokyo market opened on the lower window and stuck. After that, it did not feel a sense of direction and it changed to dull. It will close soon.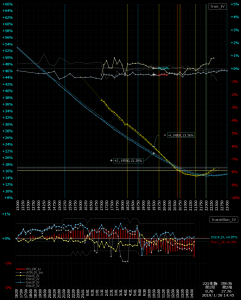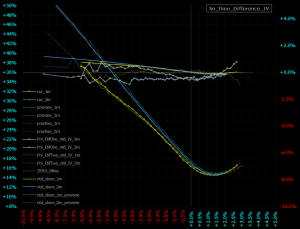 IV is a small movement. Obviously linked with the movement of futures.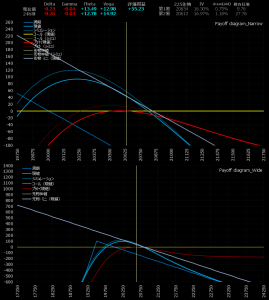 Position is carried over to NS.


2019.01.28 (MON) 23: 30 NY Market opening process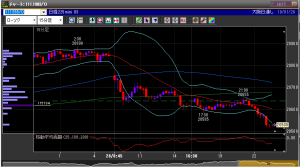 Nikkei futures that cheaper than NS.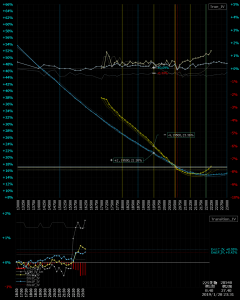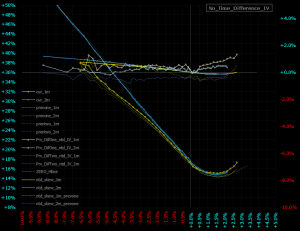 Early in the afternoon, IV has not changed at the beginning. In the smile curve excluding the temporal influence, it is possible to observe that the early put puts on the early stage and the smile curves are likely to overlap. VIX has soared to about 20 points again.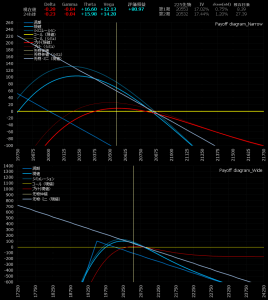 Disadvantageous development continues for put · calendar · spread. At the put line (red) of the payoff diagram, you can see that the profit peak has already reached at the present moment. VIX feels horror in putting selling at around 20 points. It is my signal of withdrawal. Is this position so far?
2019.01.29 (TUE) 00: 10 Put Calendar Spread repayment
Repayment of put · calendar · spread. Even if I could do it again, it was only for the sweater. The position is for mini selling only.
1902M19500@-4qty 38.00 JPY -> repayment 53.00 JPY (-60,000 JPY)
1903M19500@+2qty 160.00 JPY -> repayment 200.00 JPY (+80,000 JPY)
This profit and loss +20,000 JPY
Total profit and loss +20,000 JPY
2019.01.29 (THU) 00:20 All repayment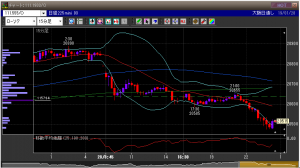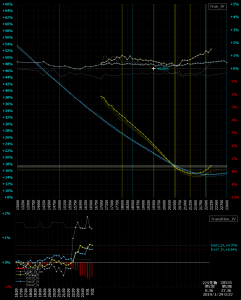 We also repaid the mini selling and completed all repayment. VIX put on 20 points. There is no choice but to care about VIX by all means.
1903M@-2qty 20855.00 JPY -> repayment 20505.00 JPY (+70,000 JPY)
This profit and loss +70,000 JPY
Total profit and loss +90,000 JPY