2019.02.07 (THU) 23: 50 Protective put entry NY market open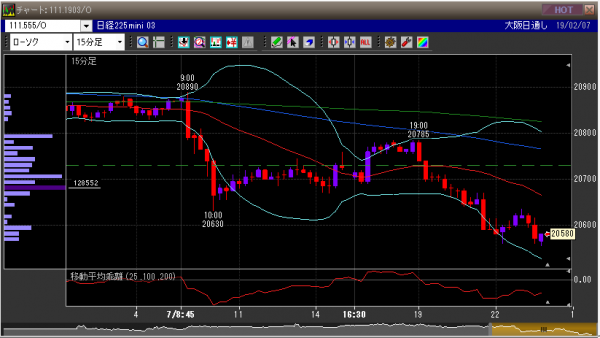 The Nikkei futures, the NY market, which has been lowered in response to the announcement of European GDP, opened and seems to have stopped falling once.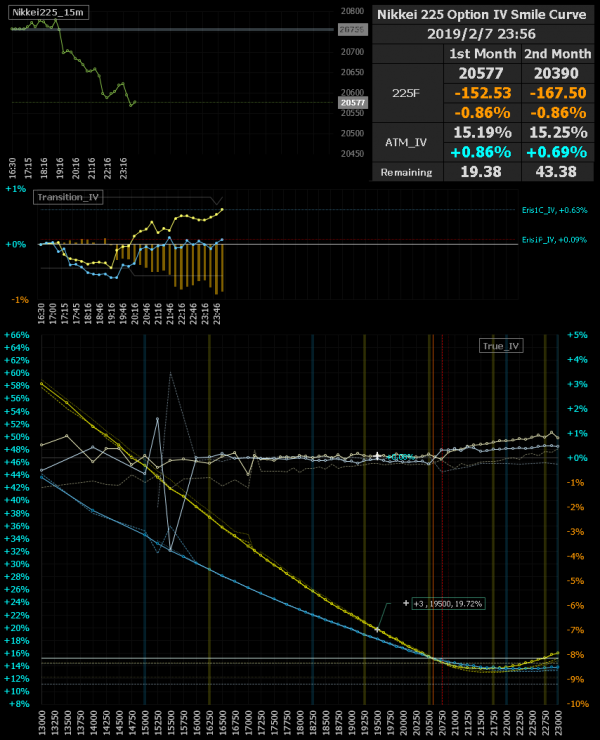 The IV is slightly filled with calls, but the put is still unresponsive. It will not be available if we do not break 20500 yen.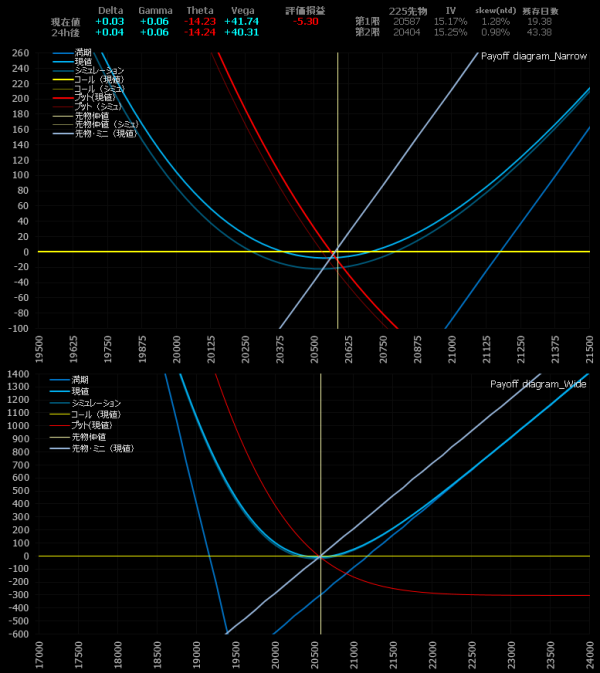 When the futures have fallen to the vicinity of the lower limit of the 20500 yen range, I entered a prescribed protective put. This before 3 consecutive holidays is also huge tomorrow. Recently the frequency of taking a position completely in a quiet market has decreased. Oh, today it is the last trade date of the month of February, so we can see one strange position, but please disregard it.
2019.02.08 (FRI) 14: 45 Tokyo Market Close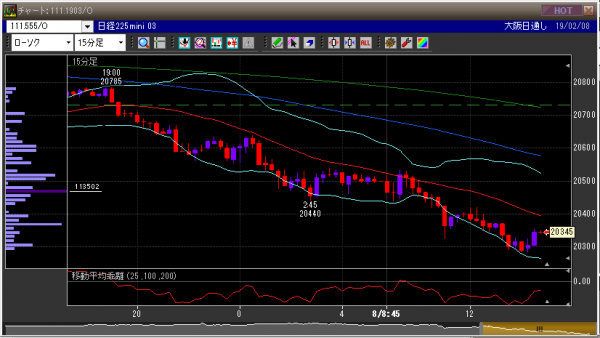 Nikkei futures continued a gradual decline. The Tokyo market will have three holidays from tomorrow.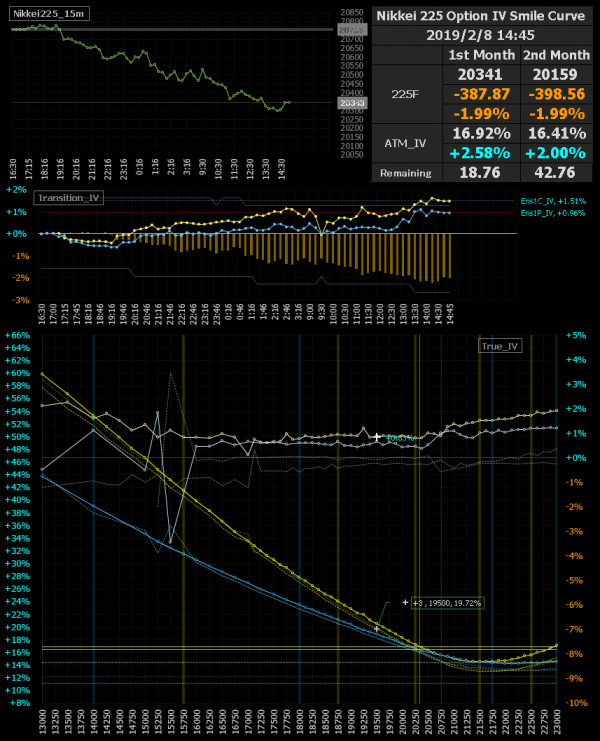 Put which was unresponsive has finally reacted. A prime of about 1%.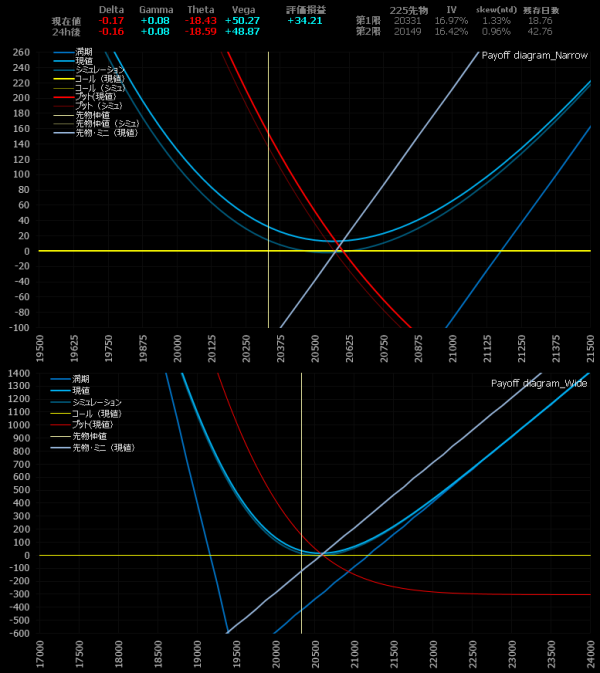 The position holds the protective put.
2019.02.08 (FRI) 22: 05 European Market Afternoon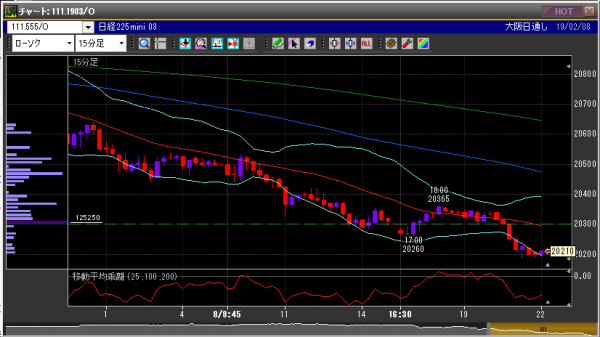 The Nikkei futures have also kept soft in European times.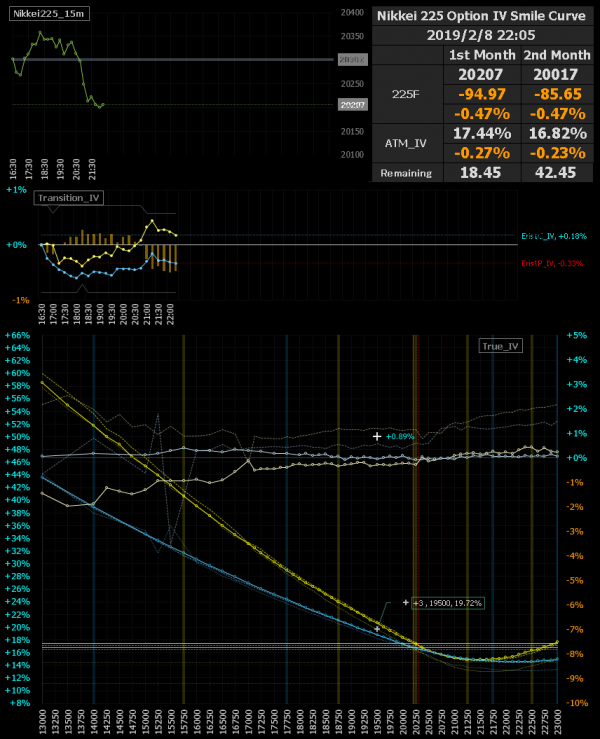 Deployment that Put weakly peels off as the futures contract lower.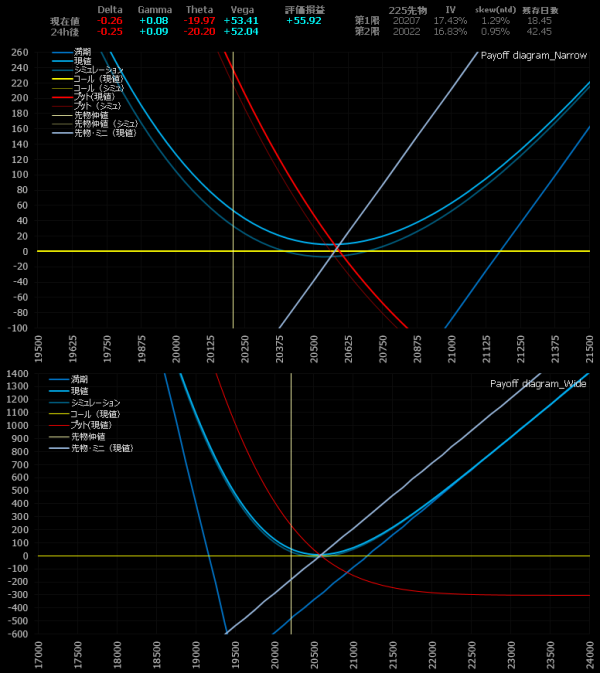 Position hold. But I am in trouble getting the put off. Let's look at the situation of NY open after this.
2019.02.08 (FRI) 23: 30 NY Market Open Full Repayment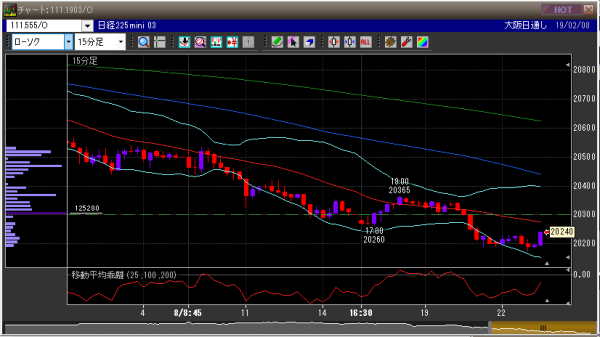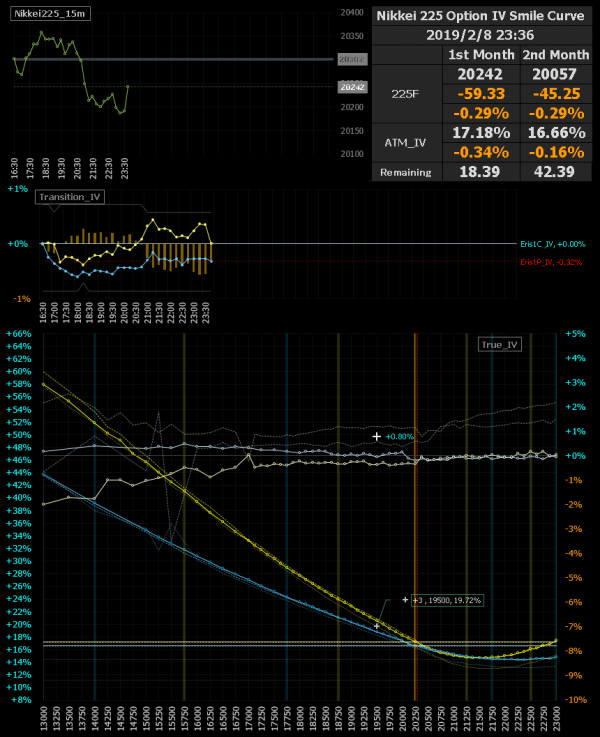 Although there is no rebound which seems to be rebound so far, it is not an atmosphere that goes down DoCa doka like last night. Today 's NY seems to have no sense of direction. In addition, NS also seems to have been here for a while as Put has also been slightly flaky so far before three consecutive holidays. Full repayment.
1903M @+5qty 20575.00 JPY ー> close 20245.00 JPY (-165,000 JPY)
1903P19500 @+3qty 100.00 JPY ー> close 175.00 JPY (+225,000 JPY)
This profit and loss +60,000 JPY
Total profit and loss +60,000 JPY
Although I thought that the put was going to take place before the three consecutive holidays, I took the position, but in the end I lost by a little less than 1% and it is not a volatility trade-like result. But profit and loss must be positive. The difficult market price keeps going on, but I want to trade with high accuracy by firmly aiming.